Bleaching the Knots or Not?
We know that human hair wigs can provide people more beautiful hairstyles, while, a good-looking is just a first step, and looks real is for the second step. There are many ways that can help you to get a more natural look. Bleaching the knots is one of the ways. But bleaching knots is not perfect, is double-edged, it has its advantages and disadvantages.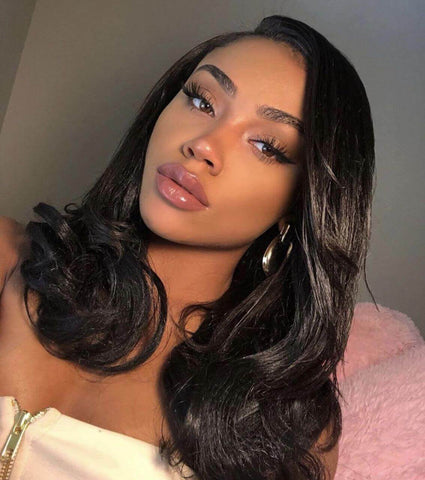 What are Bleached Knots?
Should People Bleaching the Knots or Not?
When making a hair product, the 100% human hair all hand-tied on the lace by people, which creates the knots. The knots can secure the hair on the lace and can help avoid hair shedding and tangles.
According to different technical requirements, the workers will create two different kinds of knots: single knots and double knots.
Single Knots
Single knots mean one hair strand makes one knot. The size of single knots is smaller than double knots. So human hair wigs with single knots are more invisible and realistic.
Double Knots
Double knots mean each knot has two or more hair strands, double knots are bigger, so they are harder to bleach.
Double-Edged, How to Choose?
Unbleached Knots
Reduce the hair shedding of human hair wigs .
The working life of human hair wigs can be longer.
The unbleached knots are more visible than bleached knots, which make the human hair wigs look unnatural.
Bleached Knots
Bleach knots can make the wigs looks more natural.
Bleaching knots need to use chemicals to make the color of knots lighter. After bleaching knots, human hair wigs will be easier to shedding and tangling problems and shorten the workings' life.
Bleaching knots is not the only way to get a realistic-looking scalp. If you do not have enough time to bleaching the knots, you can also use foundations or powders to cover the knots, this is an easy and quick way to get a natural look, even a beginner can handle it well in a short time.
---