How long does a human hair wig last?
For many, human hair wigs are becoming an investment not only a wig gradually. With proper care, human hair wigs tend to last over a year if worn everyday, and up to three years when worn occasionally. What are the factors affecting the life of wigs?
The Hair Length of Wigs:
Human hair wigs can be found in different lengths. Usually, short hair wigs tend to last longer than long wigs, because long hair wigs create more friction and breakage of split ends. So, extra care is a must for long hair wigs. Because of this, short bob wigs are popular among women who has less time on hair care.
The Hair Texture of Wigs:
Straight hair wigs or body wave wigs can last relatively longer. Curly wigs and wigs with curls require special treatment which damages the hair quality and longevity. For more compact curls, a higher treatment is required.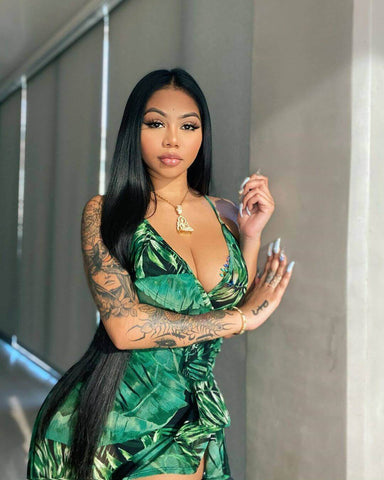 The Hair Color of Wigs:
Natural black wigs tend to last longer than other wigs as it requires very less processing. While, like blonde, honey blonde, 99J burgundy, color wigs tend to last shorter than black and straight human hair wigs. It is because color wigs require extensive chemical processing which damages the hair quality and longevity.
Usage of Wigs
The lifespan of the human hair wigs mainly depends on how many times the wigs are worn. If you want to use your wig daily then try to buy two wigs and use them one after another in a rotating cycle. The more times you wear a wig, the less time the wig will last.
Some Tips to Prolong the Lifespan of Wigs:
Proper Storing of Wigs:
Human hair wigs should be kept in a wig stand after use.
Human hair wigs should be placed away from sunlight, heat, and water.
Washing and Conditioning of Wigs:
Always use a mild shampoo or one specifically formulated for chemically treated hair.
Do not soak. soaking can form the hair to tangle.
Never twist, scrub, or rub the hair.
While wet, gently comb the hair to remove tangles.
Let the hair air-dry naturally
---