How to Choose a Perfect Headband Wig For Flattering Your Face Shape?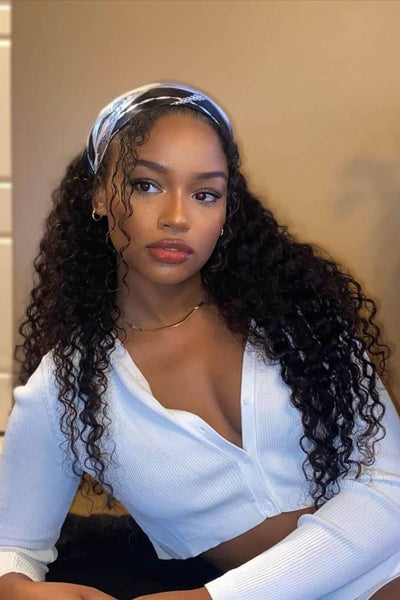 What is a Headband Wig?
A headband wig, like its name, is a type of wig that comes with headband, the headband covers the whole hairline to have a more natural look.
Headband wigs are popular for its easy installation and affordable price, we know that even just a headband changing can make us look new, in addition, sometimes the shape of your face will also be a point on choosing one headband wig.
So, How to Choose a Perfect Headband Wig For Flattering Your Face Shape?
If your face is oval, when you put on a headband wig, don't push the headband back more because that will make your face more long, it will get a little bit weird, so put it around your hairline will be great and natural.
If your face is long, you can choose a curly or wavy headband wig, if you choose a headband wig that with bangs, then wear a wide headband on the forehead will look more natural.
If you have a round baby face, it is recommended that the best length of the headband wig you choose is 20 inches or longer for flattering your face shape.
High-Quality and Fashion Headband Wigs Recommended
Body Wave Headband Wigs
Body wave, as a very classic hairstyle, is very popular among all the girls. It will suit all kinds of occasions and styles. the waves of a body wave headband wig are like a shape "S", you will have a beauty of mature and elegant with it.
Just like its name, it looks like water ripples that cute and natural! The curls of water wave wigs are more curly, which look lighter and fluffy than body waves. You will have an active look with it.
Deep Wave Headband Wigs
The curls of deep wave are larger than that of water wave but smaller than that of body wave that are consistent and fashion, If you want a wig with medium curls, the deep wave is your good choice.
---