How to Choose the Proper Hair Parting to Flatter Yourself?
Most of people want to get a lace front wig, because the lace meet the needs of free hair parting and the different hairstyles of people. This is most of people who love beauty want. So, how to choose the proper hair parting to flatter yourself?
Middle Hair Parting
The middle hair parting is one of the easiest and common hair partings, it is recommended that a round face girl to choose the middle hair parting because it can lengthen the face shape visually. On the formal occasions, some women will choose a middle hair parting human hair lace front wig to make a low ponytail.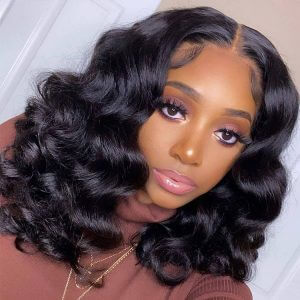 Non-Middle Hair Parting
The non-middle hair parting means the hair parting is about 1-2 cm away from the middle of the two eyebrows, The non-middle hair parting is an ideal choice for women who want the middle parting but do not want much formal. It fits women with a square face to soften the edges of the face.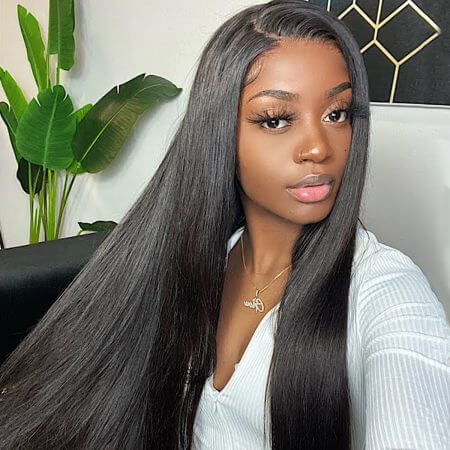 Side Parting - Left Parting / Right Parting
To create a natural side parting look, you can run your fingers through your hair to create the side parting and see where it falls. You can thicken one side hair, and then tuck the other side behind your ears to create a classic look. Changing the hair parting side is usually a way to make hair look full and cover up thinning hair.
The side parting will highlight your best features, such as your cheekbones or eyes. If the hairline is relatively high and you do not want to expose your forehead in a large area, in addition to bangs, the side hair parting is also a good way.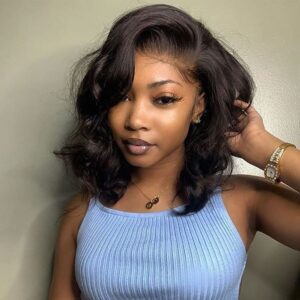 Zigzag Hair Parting
The zigzag is a fun and fashion hair parting. To create this look, make a straight section with the corner of the comb, and then crisscross as you comb your hairline. It makes the hair full. It is a good choice for people with relatively thin hair.
---