How To Hide Tape-in Hair Extensions?
What are Tape-in Hair Extensions?
People will have more unexpected styles and colors with hair extensions. It's like you are turning into a totally new person when wearing hair extensions. There are several types of extensions such as sew in, clip in hair extensions, tape in, fusion hair extension.
Tape-in hair extensions are one of the best methods to rich your natural hair! You can add length, volume, and style at your will. It is very important to install the tapes properly so they look natural. The purpose of extensions is to blend perfectly with your natural strands and enhance the hair richness.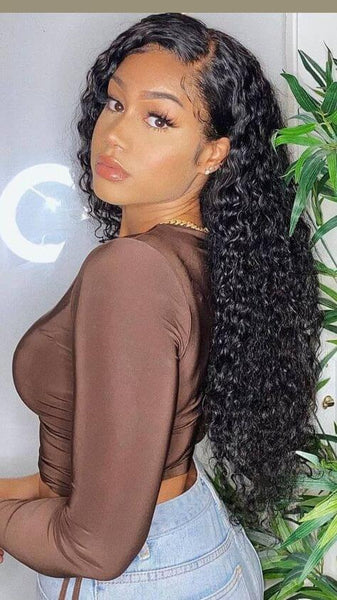 So, How to Hide Tape-in Hair Extensions and Make Them Look as Natural as Possible?
Don't Stick the Tapes on Your Scalp.
Do not tape the extensions too close to your scalp. It will not only prevent your real strands from growing freely, it also limits the movement of your tresses. Placing the tapes about one inch from your scalp for your natural strands to breathe and make the movement of the hair more natural.
Follow the Brick Laying Pattern
Bricklaying pattern is what you should follow when applying tape in hair extensions. Remember not to go too high up to both the roots or the tips of the hair so that the extensions could be as invisible as possible.
Curly Your Own Hair
One of the easiest and most basic ways to make sure that the tapes are concealed is to slightly curl your hair. People will have thick hair with curls, which can also blend hair extensions with your natural hair.
3 Tips For You:
Learn the placement of your hair extensions. When you make sure they are all hidden, start with the ones in the front of your head and then move toward the back. You have more hair in the back of your head so it is a little easier to hide them back there.
If doing a half up hairstyle, trace the hair extensions with your finger when pulling back your hair. Leave enough hair above them that they are covered.
When wearing high pony tails, flip your head over. This makes the wefts flip directions and you aren't fighting them as much as if you try to finger comb your hair up on the top of your head.
---