How To Hide The Headband of a Headband wig for Natural?
Headband wigs have become more and more popular for its easy-to-wear and affordable price, while, for many girls, hiding the headbands on a headband wig naturally is an important thing.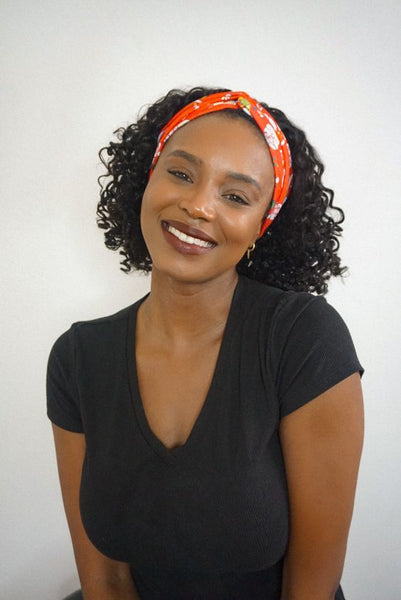 How To Hide The Headband?
The things you will need: A headband wig, edge controller, a wig clip, rubber bands, bobby pins.
1. Braid Hair into Cornrows
Braid your hair into cornrows, which will help to fix your headband wig. Then use a rubber band to tie the back section hair into a low ponytail.
2. Put on Your Headband Wig
Take your headband wig and fold the headband as much as you can. Insert the combs which are inside the wig into your natural hair. Then take the ends of the headband wig to secure that off up in the back now.
3. Tie Your Natural Hair and the Headband Wig Together
Section your natural hair into three parts, the bigger middle part, and two smaller side parts. Then take a part of the wig hair, tie it with the natural middle part of hair into a ponytail on the top of your head. Next, comb the natural part and wrap it around the root of the ponytail. Remember to use a bobby pin the fix the end of the natural hair.
4. Apply Edge Control to the Front Natural Part
Firstly, apply some edge control to the natural hair, which will make your hair more smooth. For the side parts, after applying edge control, twist the long parts and use bobby pins to fix them behind your ears. Then comb them and use a small brush to make some edges.
5. Moisture Your Hair to Make it Natural
Blend some water with leave-in conditioners and spray it on your wig. At the same time, use your fingers to comb the wig to make it full and natural.
---