How To Install a T Part Lace Wig Naturally?
What is a T- Part Lace Wig?
The T-part lace wig with a 13-inches lace space from ear to ear, and a 4x1 -inches lace part in the middle/left/right (the most popular type is a middle part), which makes the lace part look like a "T" shape, and the other parts are made by machine with hair bundles, which make T part lace wigs It has the same lace front part with 13x4 lace frontal wigs, have enough long and deep hair parting space, but the price is more affordable.
There are 3 combs in the wig cap to secure the wig and an adjustable strap at the wig back that helps you adjust the wig according to the circumference of your head for more comfortable and it will not slip off when you wear it.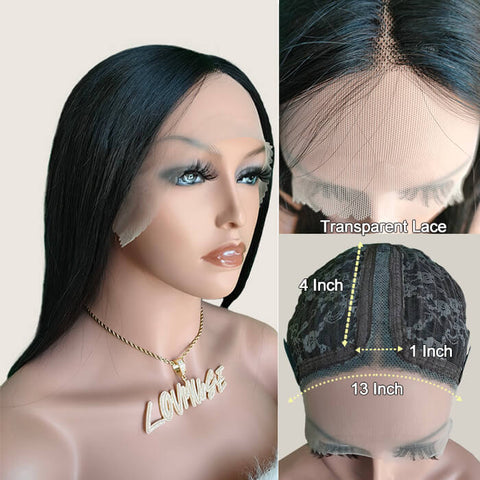 How to Install a T part Lace Wig Naturally?
Step 1. Secure the wig
Put the T part lace wig on your head, the ear to the ear is actually perfect, wrap the elastic part around your head first, and then connect the slide to the back of the wig.
Step 2. Cut off the excess lace.
Cut off excess lace along the hairline gentle and slowly.
Step 3. Apply some foundation
Apply some foundation under the lace and the edge near the hairline, which will make you looks more natural.
Step 4. Pluck the Baby Hair
Separate the hairline from the baby's hairline with a tweezers to make it easier to pluck. This is needed if you want to help your human hair wig look more natural.
Step 5. Sprinkle Some Powder
After using the powder, all the hair looks like the real hair that grow from your scalp and makes everything natural.
Step 6. Use a Hot Comb
Apply some hair cream and use a hot comb to smooth the front and hairline. This step will make the hair look vivid and unique, more natural and charming instead of the hair just lie on your head lifelessly.
---