How to Make Natural Baby Hair on a Lace Front Wig?
Whatever the hairstyle, women always make some baby hair on the forehead that help the hairstyle look more natural even like your own hair. Human hair wigs with a few baby hair offer an illusion of natural strands along the hairline.
Human hair lace front wigs with a thin lace layer along the forehead for the realistic hairline. The hair strands are sewn into the base all by hand. At Lov muse Hair, all the hair are made of high quality 100% human hair, so, feel free to dye and restyle the hair so that it fits your natural locks closely.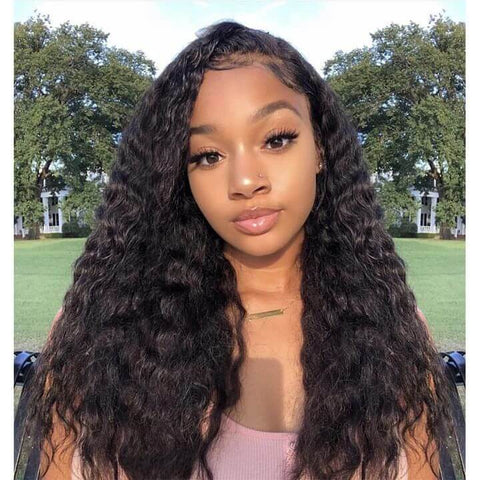 How to Make Baby Hair on a Lace Front Wig?
To customize and create baby hair on your lace front wig, you will need the following tools:
A Wig Stand, Scissors, Tweezers, Hairpins, A Comb, Alligator Clips
Secure the Hair
put your wig on a wig stand, secure the hair by using pins. Make sure that the hair will not move when you cut or pluck baby hair on it.
Cut the Excess Lace
Cut away the excess lace, avoid cutting too close to the hair. This step needs your steady hands,  good scissors, and patience. Also, pluck the extra hair strands around the frontal with tweezers to make it less bulky.  
Separate Your Hair
Use a comb to take 1/5 of an inch in the front, separate this small part from the rest of your frontal by clipping the hair. Use alligator clips to secure the hair. Comb the hair part and use a razor to shorten hair strands. You can wet the hair before cutting.
Dry the Hair
If you wet the hair to cut baby hairs, you should let them dry before setting them. Remember that baby hair is fragile, so you must hold the hairdryer about 2 inches from the hairline.
Set Baby Hair
Spray the styling product (hairspray, cream, or gel) on your hair and use a soft-bristled toothbrush to set baby hair at your forehead to make the hairline of the lace front wig look more natural.
---