How To Style a Curly Human Hair Wig For a New Look?
Curly hair represents natural beauty, fashion and lively. There are varieties of curly hair textures from the body wave to tighter kinky curly. When you want your curly hair for a new look, you can straighten the hair or dye the desired color. These are two simple and affordable ways.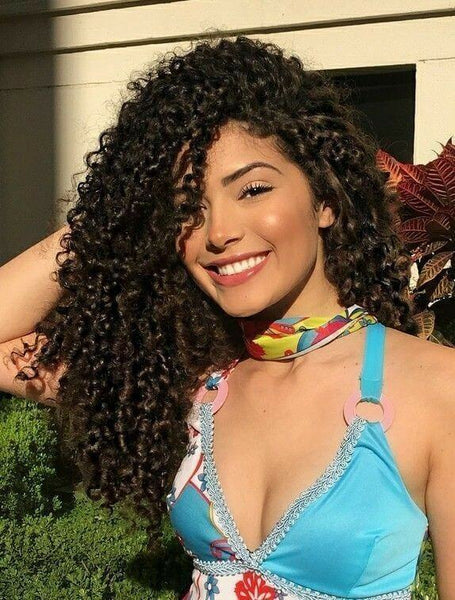 Straighten a Curly Hair Wig
You have to make good preparation to avoid any kind of heat damage before straightening the curly wave. Here are the tools you might use during the process of flattening: flat iron, wide-tooth comb, heat protectant spray, blow dryer.
Step1. After shampooing the wig, using the conditioner to maintain the hair moisturized, then adding a heat protectant spray to keep your hair from heat damage.
Step 2. Blow the hair dry portion by portion, use your fingers or brush to comb the hair from top to end and make sure the hair tangles free, knots free. Apply some straightening cream to the hair for a flat iron.
Step 3. Divide the hair into small parts, then use some clips or hair ties to hold the other portions while beginning to straighten the first section into straight hair.
Step 4. Set the right heat degree to straighten the hair in case of hair strands breaking.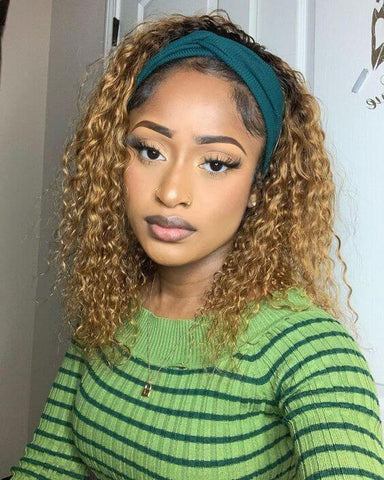 Dye a Curly Hair Wig
Step 1. Mix the hair dye and hair developer in a glass bowl according to the package directions
Step 2. Place the wig on a wig holder. If you prefer pure color, you should heed the lace and knots while tinting hair roots.
Step 3. Leave the dye on the hair for a few minutes. Rinse the hair with warm water until it gets clean.
Step 4. Condition the hair. After washing it, let it air dry.
---