How to Style and Maintain Curly Hair Wigs?
Curly hair wig is a very classic and fashion wig style, and it is also the best-selling wig in Love muse Hair. Are you interested in curly hair wigs? If you get a curly human hair wig, how to style and maintain curly hair wigs?
What is a Curly Hair Wig?
Curly hair is an unique an fashion hairstyle in all hair textures. Curly hair lace wigs are also always the top-selling in Love muse Hair. The curls of curly hair wigs are tighter and irregular than other wavy hair wigs. So curly hair lace wigs always look full and thick to help add hair volume for people. It is a must you can't miss for the girls who want to have the thick hair.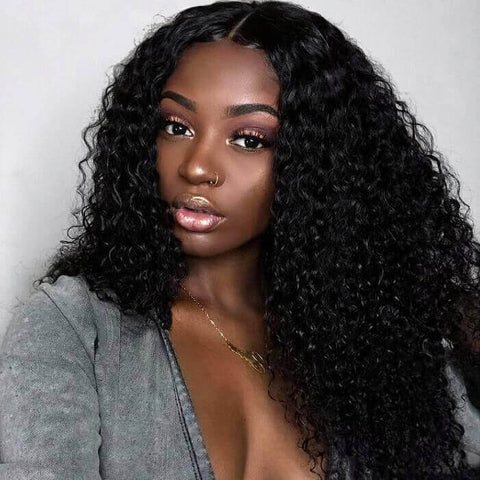 How to Style and Maintain Curly Hair Wigs?
About Restyle
There are main two ways to restyle a curly hair wig.
1) Straighten Curly Hair Wigs
Prepare the hair tools you need first. Like a wide-tooth brush, a flat iron, hair clips, etc. Adjust the flat iron to a low temperature, no more than 180 degrees Fahrenheit to protect your curly wigs from damage, you should straighten it layer by layer slowly and gently.
2) Do Ponytails or Buns
Curly hair lace wigs are very full and fashion, so it is very suitable to do some vivid hair styles, you can use the rubber bands and hair clips to tie up the curly hair into buns and ponytails, you will be very fashion and unique.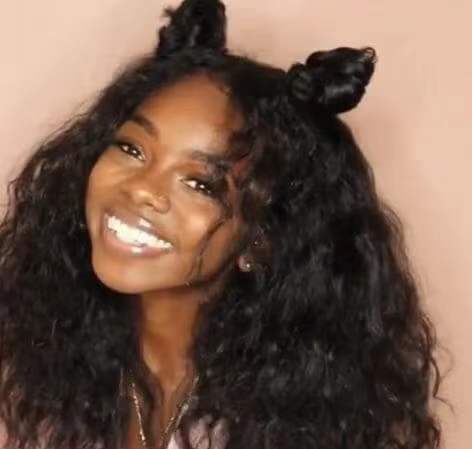 About Maintain
It is necessary to do daily care for the hair. Here are some tips:
1) Detangle the curly hair wigs with a wide-tooth comb or your fingers regularly.
2) Don't brush a curly hair wig when it is wet.
3) Clean curly hair wigs with lukewarm water.
4) Wash curly wigs gently and slowly.
5) Apply a good-quality hair conditioner to give your hair wig more nutrients, make it softer and more manageable.
6) Use a dry towel to absorb the excess water after washing. Then put the curly wig on a wig stand and leave it to air dry naturally.
7) Better not sleep with a curly wig. Long-wear will affect the service life of the curly wig.
---