Influencers Styles Hot Selling 5x5 Lace Closure Wigs
Nowadays, it is very common for influencers to be a spoken men for a wide variety of products. So do wigs. High-quality hair products and popular influencers are complemented each other.
Lovmuse also has the influencer styles:
The Hot Selling 5x5 Lace Wigs
Why the Influencers Choose the 5x5 Lace Closure Wigs?
Affordable Prices
5x5 lace closure wigs have affordable, competitive prices than other lace wigs like lace front wigs, full lace wigs, etc. in regular purchases, price is one of many crucial factors to consider. A reasonable price always can attract people.
Natural Hairline
The lace of 5x5 Lace Wigs is made of transparent lace, it is very invisible and can melt your hair perfectly, people can easily get an invisible hairline by wear an transparent lace wig. It is suitable for all the skins.
100% Human Hair
Lovmuse hair 5x5 Lace Wigs are made of 100% virgin human hair. The virgin hair in Lovmuse stays in frizzy pristine condition and it is never treated with harsh chemicals, heat or color additives.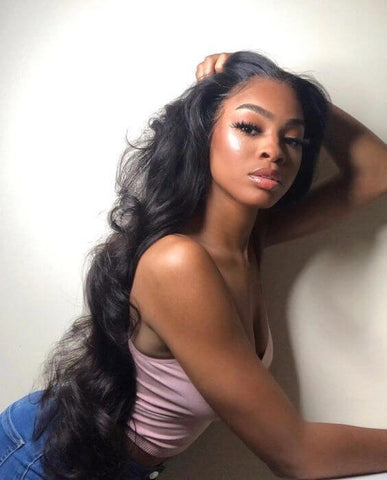 The Different Styles of 5x5 Lace Closure Wigs
Body Wave 5x5 Lace Closure Wigs
This is the most hot-selling hair in Lovmuse. Body wave is a kind of wavy hair that is the most similar to human natural hair. The body wave hairstyle offers people a different charming feeling. Body wave wigs can give women a very feminine and elegant.
Water Wave 5x5 Lace Closure Wigs
Water wave hair is one of the most popular hairstyles in Lovmuse Hair. It is a special, individual wavy hair. It is not like common straight hair, water wave hair is full of ups and downs, like water ripples.
Want the Influencer Styles 5x5 Lace Closure Wigs?
Come to Lovmuse Hair Now!
5x5 Lace Wigs Event
25% Discount on all 5x5 Lace Wigs
CODE:HD55
---