Natural Black Human Hair Wig VS 613 Blonde Human Hair Wig
There are many choices of hair color. Different colors come with different hair styles. A natural black wig and a 613 blonde wig are two completely different styles.
Natural Black For an Understated and Classic Look
Natural black color is also named as #1b colors. #1b color is a hair color between #1 jet black and #2 dark brown. It is nearest to the original natural human hair color. It is an unprocessed color from 100% virgin human hair. Natural black is a great choice for most people, classic never goes wrong. People is very elegant and gentle with the natural black hair.
5x5 Lace Closure Curly Wigs
A curly wig is always stand-out and hot-selling in all hair textures. Many customers love it. Curly hair has tighter and irregular curls than other textures that full and soft. A curly hair wig also has a wide range of hair lengths from 16 inches to 30 inches. No matter what kind of length you like, short bob wigs or long wigs. A curly wig can always meet all your needs.
613 Blonde For an Outstanding and Attractive Look
613 blonde is an eye-catching color. People who wants to get a chic hair color, 613 blonde is a perfect choice. Wearing a fresh, shining 613 blonde hair can liven up your look.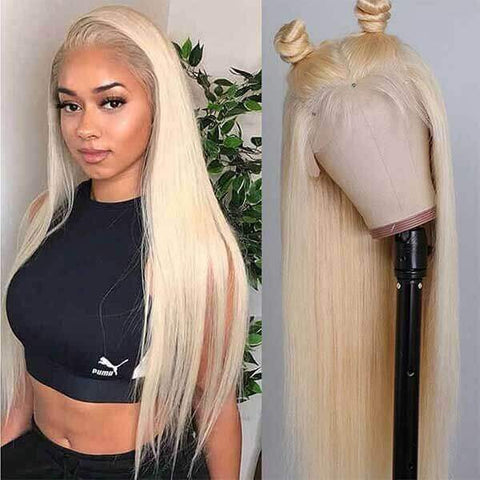 13x4 Transparent Lace 613 Blonde Wigs
A high-quality transparent lace wig has ultra-thin, ultra-soft, undetectable, and more breathable lace that can match all skin colors perfectly. The fashion 613 blonde will make you stand out in the crowded to become the shining one.
If you are a fashionable person who likes to pursue uniqueness, 613 blonde is your best choice; If you prefer the elegant, classic hair style, natural black is more suitable for you.
---