Scam Alert !! Don't be fooled by fake email !! Don't be cheated !!!
Recently, we noticed that some cheaters
used the name of lovmuse company
 to send fraudulent emails to many people.These false emails may involve other lies and scams.
Pls remember our business email is:
lovmusehumanhair@gmail.com
,
lovmuse@lovmuse.com
We only make business contact through these two email addresses!
In order to prevent you from being cheated by fake email, we sincerely recommend y'all focus on the following real sites.
Our only official website :
https://www.lovmuse.com
Our official Instagram Page :
https://www.instagram.com
/lovmusehair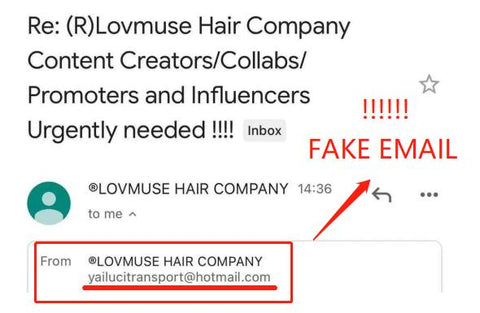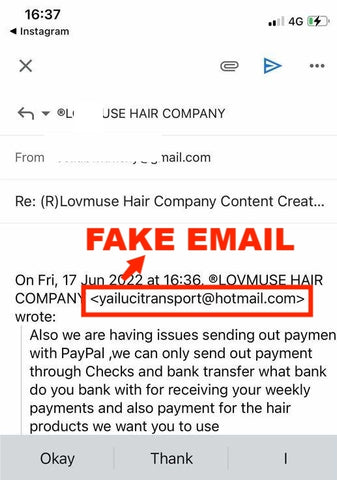 ---