The Advantages of T- Part Lace Wigs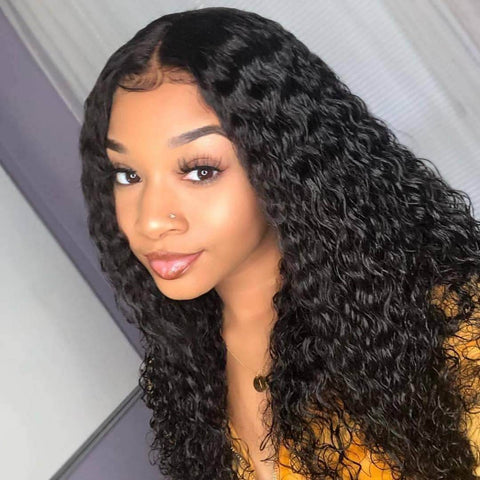 What is a T Part Lace Wig?
The T-part lace wig has a 13-inch lace from ear to ear, and a 6-inch deep in the middle of the parting space Lace, which makes the lace looks like a "T" shape. In addition, there are combs on both sides in the cap and an adjustable strap on the back of the T-part lace wig, which can be adjusted according to your head circumference so that the wig will be more stable and will not slip off.
The Advantages of T- Part Lace Wigs
1. More Affordable
The lace area of a T- part lace wig is very small, it is much more affordable than a human hair lace closure wig or a lace front wig.
2. Versatility
With the native hair T part lace wig, we can have many hairstyles such as a ponytail, half ponytail, bun, or other hairstyles.
3. Natural and Imperceptible Hairline
A clear T-part lace wig will give you a very natural hairline. If you master the proper way to use a medium parted human hair lace wig, it will look a lot like your natural hair even at close range.
4. Light and Comfortable
T-part lace wigs are very light. All the  T part lace wigs are made of 100% human hair, so the hair is very soft and flexible, and you will be very comfortable when wearing this wig.
How to Install a T part Lace Wig By Yourself?
Braid your own hair as flat as you can to make sure the braids not too loose.  Adhesive a wig cap to cover the braids to protect your own hair, then let it dry.
Brush some powder to make sure the color is similar to your own skin.
Install the wig, then adjust the size to fit your own head.
Cut the extra lace when the glue is dry. Meanwhile, brush some cosmetic to melt the lace with the skin.
Trim the baby hair to make the whole wig looks more natural.
---