Tips Keep Your Straight Hair Smooth and Straight
All we know that straight hair is the most classic hair for most women, we like the feeling of straight hair flowing and supple, so we can pay attention to some maintenance details in our daily life to keep soft and smooth.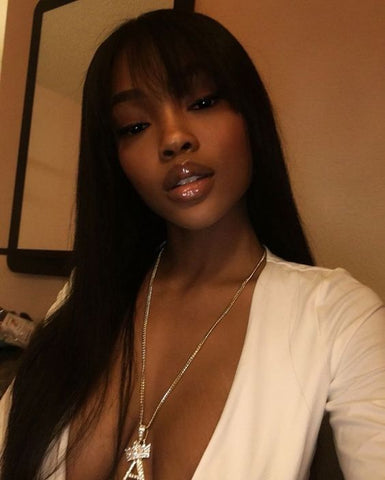 How to Keep Your Straight Hair Smooth and Straight?
1. Gently Washing
When you wash hair, make sure that you gently massage your scalp focusing on the scalp and roots to remove any excess oils. Remember to add some hair conditioner to help your human hair retain moisture and keep it smooth.
2. Smooth Conditioner
When buying a shampoo for the purpose of making your hair keep straight, look for words such as "sleek" or "smooth." The ingredients you should look for are wheat protein and added vitamins.
3. Wide-Tooth Comb
It is vital to comb through the human hair with a wide-tooth comb to evade tangles, This will also keep your human hair straight for a long time.
4. Dry the Hair with a Towel
Try to pat the hair dry with a towel and avoid rubbing hair which will help you to avoid frizzy. A microfiber towel can also be a very good choice.
5. Smooth Hair Product
There are various products out there in the market that can help you smooth your hair. A hair serum or balm is easy to use and will help to make the hair look smooth. Simply put on a small amount of it carefully into your damp hair before drying which can help you to make your human hair look smoother and straighter.
6. Hair Straightener
It is best to use a straightener that consists of ceramic plates. The reason is that your hair will not be pulled too tightly which protect your scalp, before straightening your wig hair, you should also spread a protective styling spray on your hair wig to protect against the high heat.
---