V Part Wigs and Headband Wigs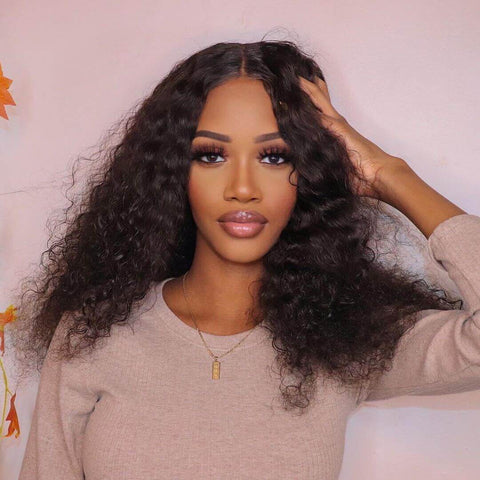 What Is a V Part Wig?
A V part wig refers to a wig with the V shaped opening of the wig top. The opening on the top of the wig is left for your natural hair. You can choose to leave your hair or not. If you prefer leaving some of your own hair will help the wig look more natural, you can choose to do that; while if you can not deal with the leave-out hair well or it looks still natural without leave-out, you can choose to put on it directly.
What Is a Headband Wig?
A headband wig, as the name suggests, is a wig with a hairband attached. The hair is sewn on a soft wig cap. All the hair can only go on the back of your head, which means that the section near the frontal head is not covered by the hair of the wig but by the headband. The headband is soft and various and you can get a fashion look with it.
The Common Pros of V Part Wigs and Headband Wigs:
Easy to Install and Take Down
Both of them are glueless wigs, you just need to put it on directly and adjust it with some clips to the proper directions. Just a few minutes you will take. Before you go to bed, it is very convenient to take it down. And it is extremely for beginners.
Comfortable
The cap is made of breathable materials so that it feels very comfortable.
More Affordable
Compared with a lace front wig, a headband wig and V part wig can be gotten at a lower price because there is no lace on the wig.
Prevent Allergies
There is no lace for these two wigs so you don't need to worry about the skin allergies, which is definitely a piece of good news for girls with sensitive skin.
If you have thin hair, a headband wig is more suitable for you. Because V part wigs need thick hair to hold. You need to insert the combs into the hair braiding to prevent falling off. For more wigs, please come to Lovmuse Hair.
---