V Part Wigs, Beginners Friendly and Affordable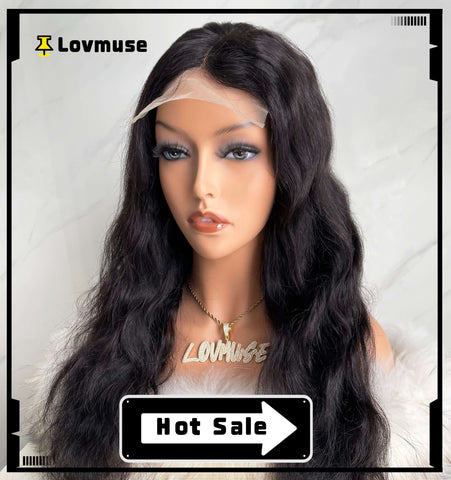 A V Part wig is a new type of U Part wig. It is improved on the basis of the U Part wig. Its part shape is displayed as "V", so we can also call it a V Part wig. The weaves of V part wigs are sewn onto a wig cap with an opening, the opening of the wig is left for the natural hair to go through. You can blend your own hair through the V-shaped opening at the top of the wig, then create a natural hairline.
Is a V Part Wig a Good Choice?
Absolutely Yes!
If you're looking for something more natural than lace, but less hair out than u part wig this wig install is for you!
V Part wigs don't have lace, you don't need to bleach any knots, attach a wig cap, and you don't have to manipulate your hair or hairline too much. You just need to separate your hair, put on a V part wig and secure it with clips, and it will look super natural.
No Lace, No Glue, No Leave-out
The parting of V Part Wigs Can Be Right, Left or Middle Part
Machine-Made, Affordable Wigs
Fixed with Clips, Perfect for Beginners
How Do I Install a V Part Wig?
Step 1: Start with dry hair.
Step 2: Braid your hair into cornrows, making it as flat as possible. Leave a small portion of hair at the front to cover up the V-shaped opening at the top.
Step 3: Put on your wig and attach it into place with the adjustable straps and clips to get the best fit.
Step 4: Cover up the opening of the V part wig with the section of hair you left out, match the hair wig texture with your natural looks.
V-Part wigs are more natural and easy to install and can be used in any style you desire. Lovmuse Hair provide V part wigs with high quality and affordable price. Come to choose one!
---