Why are Lace Front Wigs so Popular Now?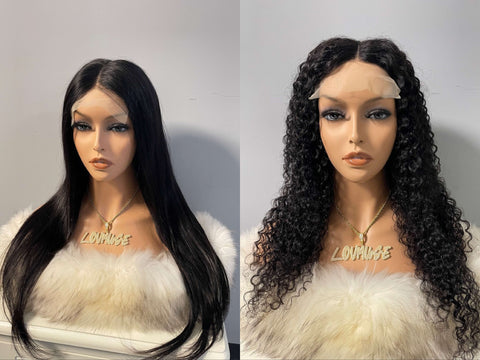 Nowadays, lace front wigs have been become a kind of fashion among pretty women. Why more and more women would like to choose a lace front wig?
What is a Lace Front Wig?
Lace Front wig which is a kind of hand made lace wig. Just like its name, the lace is in the front of the wig. all the lace is made of top quality Swiss lace. you will feel breathable and comfortable when you wear a lace front wig. you can have a natural hairline and wonderful appearance if you get a lace front wig.
About Lace Front Wigs:
Natural look
You will have a very natural look just like your own hair grow from your scalp because of the invisibility of the lace.
Suitable for all kinds of skin tones.
we have Swiss lace, the medium color is most close to our own skin. If you are light skin, we have the transparent lace wig and hd lace wig for you as well.
Bleach knot.
All the lace wigs that you got from Lovmuse hair, it has been bleached knots slightly, you do not need to do this work when you got it.
Pre-plucked hairline.
If you are not good at doing pre-pluck, please do not worry, we have pulled off the hair in the forehead and it will give you a natural hairline.
100% virgin human hair.
All the hair is made of 100% human hair, no chemical, no tangling and no shedding
How Long Does Your Lace Front Wigs Last?
Before you are going to apply your lace front wig, make sure your own hair is neat.
Lace wig can last 3-4 weeks for your first-time wearing. Once you take off it, you need to do the deep conditions.
Just treat your lace front wig as your own hair, the more you maintenance it, the more it will last.
You will get a very natural look with these features from lace front wigs, no one can noticed that you are wearing a lace front wig.
---