Why Choose Straight Human Hair Wigs?
Time and Money Saving
If people want to keep the hair healthy and glossy, they need to take the effort to wash, care and maintain. And these things all require a commitment of time and money. Compared to other wavy wigs, straight hair wigs are easier to maintain, and not easy to get tangled. For all busy people, easy-to-maintain wig helps save time and money.
Classic Hairstyle
Straight hair is a regular and classic hair texture. Classic never goes wrong. classics will always be in style. Women with a straight long black hair is very elegant and attractive.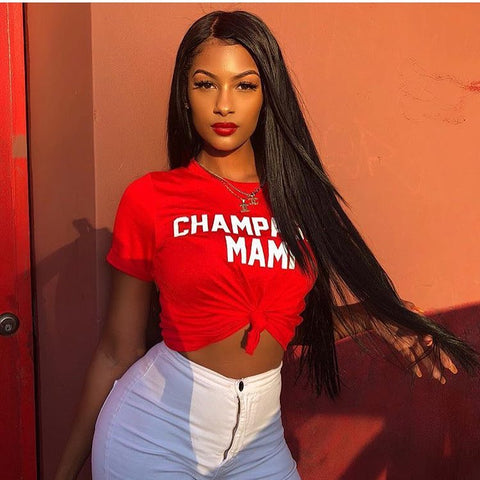 Be Styled Freely
Water wave hair wigs, body wave wigs, deep wave wigs, loose deep wave wigs, etc, you can curl the straight hair wigs to meet your prefer.
Realistic And Natural Appearance
All the straight hair wigs are made of 100% human hair in Lovemuse. The hair is natural and soft like the real human hair. The high-quality transparent lace is softer, more transparent, more breathable for the realistic hairline.
Long Service Life
Curly hair will undergo some heat treatment and other processes in the processing process for reaching some curliness, these processes will have a certain affect on the hair. While, that not happened to straight hair wigs, so the life of a straight hair wig is longer.
Where to Buy a High Quality Straight Human Hair Wigs?
The product quality is important in every business and always will be. Lovemuse Hair adopts high-quality equipment, high-quality raw materials for high-quality human hair products. There are various types of straight hair wigs in Lovemuse Hair, including different hair colors and different hair lengths.
Hair Lengths
Hair length comes with straight long wigs and straight short bob wigs.
Long straight hair can highlight the graceful, gentle of a woman. While, people with a short bob hair will be vivid and chic.
Hair Colors
natural black, shining 613 blonde, fashion#27 honey blonde, elegant 99J burgundy, unique highlight, etc. There is always one for you.
---